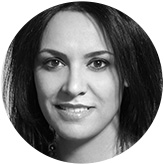 GLORIA
KABA
25 years of experience in developing brand strategies, managing branding and communication programs, preparing culture injection workshops, and university lecturing at NDU, AUB and Alba formerly.

Gloria was the Brand Development Director for Brand Central in M&C Saatchi Mena before she moved to establish BrandTribe as a Managing Partner with her longtime colleague at BrandCentral. Gloria has led on several local, regional and International programs varying from TV and Print media brands, to governmental entities brands and various corporate and commercial ones starting from strategy, naming, identity design development and communications.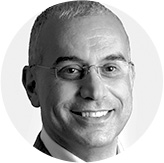 IBRAHIM
LAHOUD
Over 35 years of experience in the industry. After the regional advertising sector, Ibrahim moved to Apple Computer's Dubai regional headquarters as marketing director for the Gulf and Middle East, a position held for seven years until 1994 when he established and co-owned "IDentity", the region's first corporate identity and strategic design firm.

He then moved to Beirut where he held the post of Adobe Systems' Regional Manager before joining BrandCentral as its Director of Strategy. Now Ibrahim co-owns BrandTribe. He also has been teaching branding and marketing at University Masters level for the past twenty years. Ibrahim contributed in creating some of the most iconic brands in Lebanon and the region.